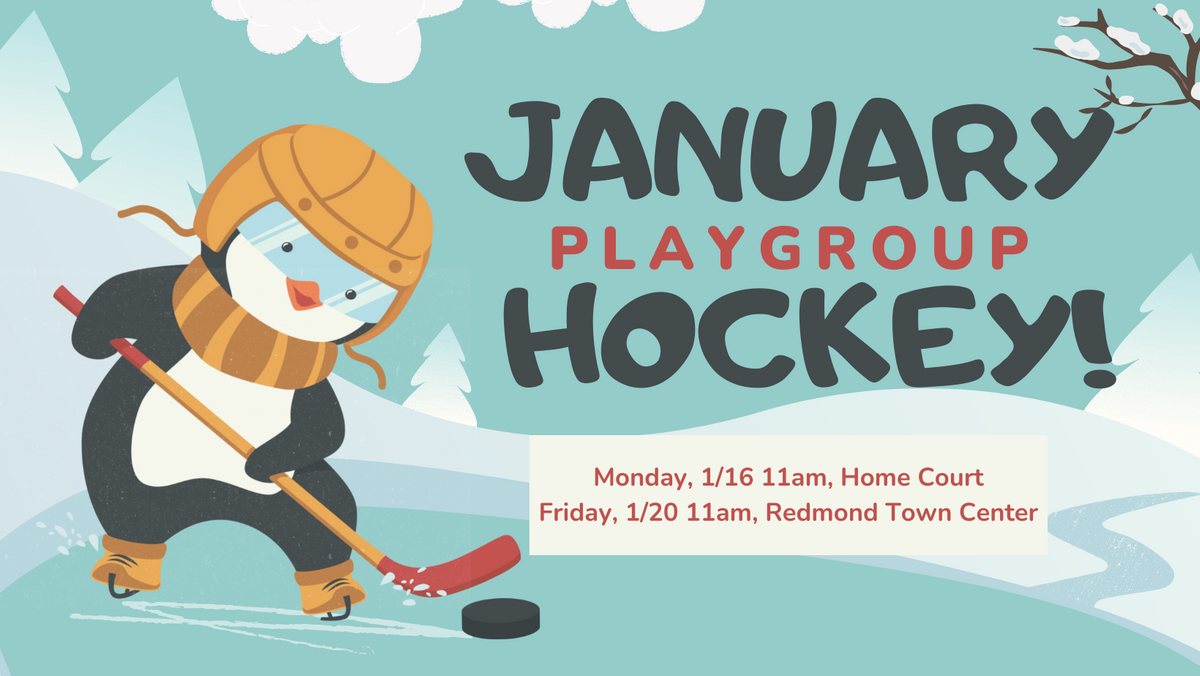 Hockey Playgroup Activity
Join us for our January themed, fun-filled, movement focused playgroup activity for your little one(s). Our friendly game of Hockey will begin immediately after our Stroller Strides classes on Monday, January 16th 11am (Home Court/Woodinville) and on Friday, January 20th at 11am (Redmond Town Center).
This event will be geared towards those little ones that are moving (crawling/walking), but there will be balloons involved so even the babies will definitely enjoy!
You do not have to attend Stroller Strides to attend our playgroup activities! Check out our Event Page to RSVP and for notifications regarding weather.