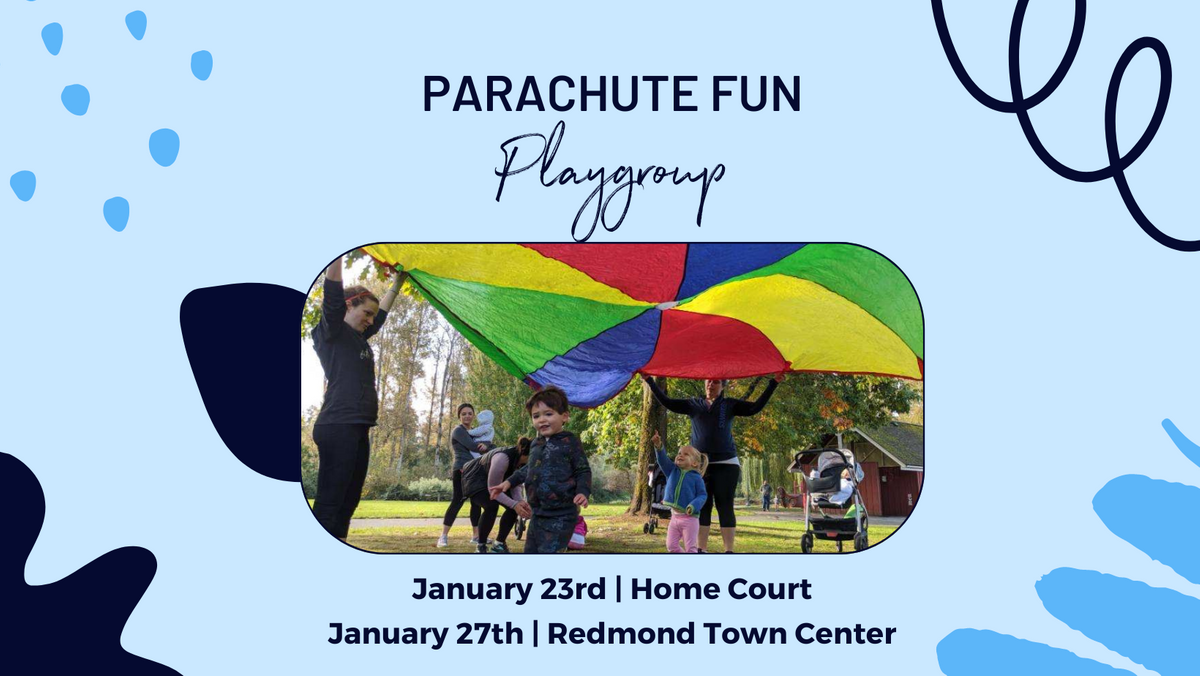 Parachute Playgroup Activity
This activity is definitely a kiddo-favorite!
Join us on Monday, January 23rd 11am (Home Court/Woodinville) and Friday, January 27th 11am (Redmond Town Center) for a fun parachute playgroup!
We'll bring the giant parachute, balls, and music to entertain your little one with songs, games, and FUN!
Playgroup will begin immediately after Stroller Strides. You do not have to attend Stroller Strides to attend our playgroups!
For more information about our Playgroup activities and events and to RSVP, please check out our Facebook Events page.